In 2015, the factory has been contracted by Disney to produce a limited edition of promotional flip flops for their popular brand.

The collaboration between Fulikai Factory and Disney is a result of the successful production of previous projects, which have received positive feedback from customers and critics alike. The factory's commitment to using high-quality materials and traditional craftsmanship in the production process has made it a preferred choice for many brands looking to create durable and stylish footwear items.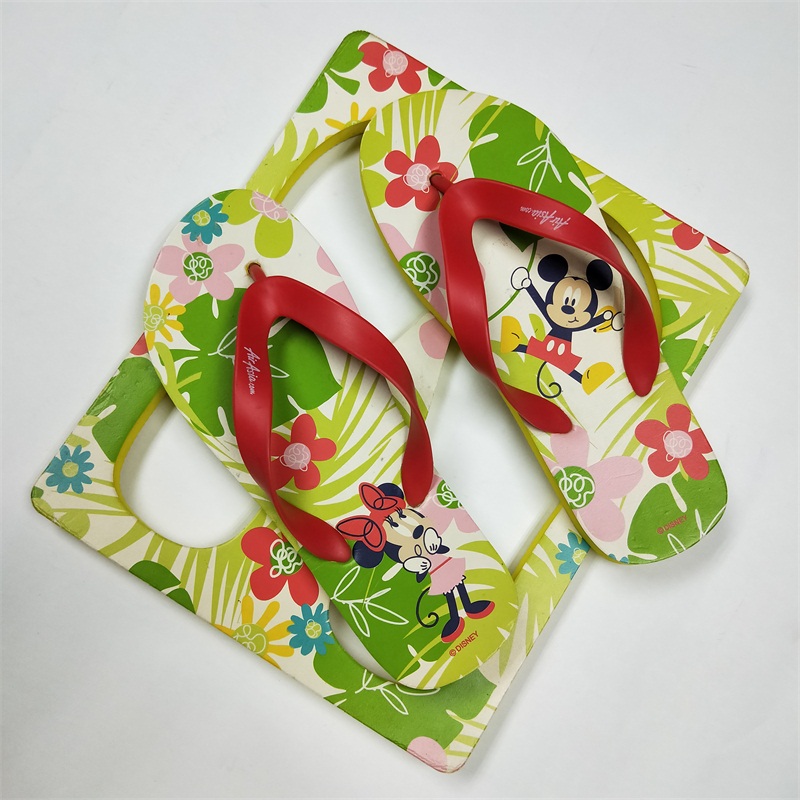 For this particular project, Fulikai Factory has been tasked with creating a unique design for the promotional flip flops that will appeal to Disney's target audience. The factory has employed innovative techniques in the production process, combining modern technology with the timeless art of shoemaking. This approach has resulted in a stunning range of flip flops that feature vibrant colors, eye-catching prints, and intricate details.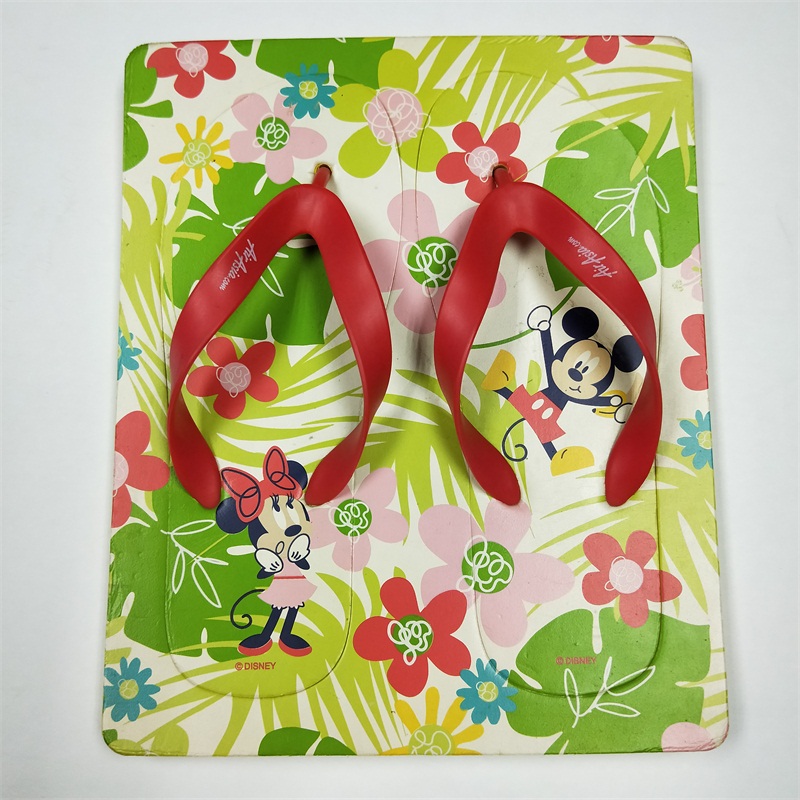 Disney's marketing team has also played a crucial role in the success of this collaboration. They have worked closely with Fulikai Factory to develop an effective promotion strategy that will increase brand awareness and drive sales. The promotional flip flops will be featured in Disney stores and online marketplaces, accompanied by an engaging campaign that leverages social media platforms and influencer marketing to reach a wider audience.

As a result of this collaboration, Fulikai Factory has once again proven its ability to produce high-quality footwear items that meet the needs of diverse brands. The promotional flip flops produced for Disney are a testament to the factory's dedication to excellence and its ability to adapt to the ever-changing demands of the fashion industry.

In conclusion, Fulikai Factory's partnership with Disney is a shining example of how traditional craftsmanship and modern technology can be combined to create exceptional products. The promotional flip flops produced for the Disney brand are not only stylish and durable but also reflect the values and vision of both parties involved. As consumers look for footwear items that combine quality, style, and cultural significance, Fulikai Factory's contribution to the fashion industry is sure to remain unparalleled.